About Us
Product engineering is in our DNA. Since 1995, we've helped leading brands
deliver software applications and products that have changed the world.
Venturesoft® is a technology strategy and advisory firm. We design and develop highly customized software products that help businesses extend their competitive advantage and strengthen their competitive differentiation.
We work with businesses to drive innovation, identify opportunities, and design meaningful products and experiences that grow brands and delight customers.
Venturesoft's consulting services are built around three pillars leveraging our combined strengths.
Domain knowledge
First-hand experience with deep, relevant industry knowledge in developing and managing large-scale technology for global B2C and B2B brands.
Front-end design
Cutting-edge product design & development, user-experience planning, user-interface design, and front-end application development services.
Back-end muscle
Aggressive application of open-source technologies, scalable back-end application systems, and best-of-breed information security.
Clients
Venturesoft's target client is a venture-backed startup / startup-minded division of a company that is actively investing capital in custom technology to support their new product development strategy.
We serve a broad range of clients in many primary industries, and also recombine our services for businesses with interdisciplinary needs or objectives to disrupt other market sectors.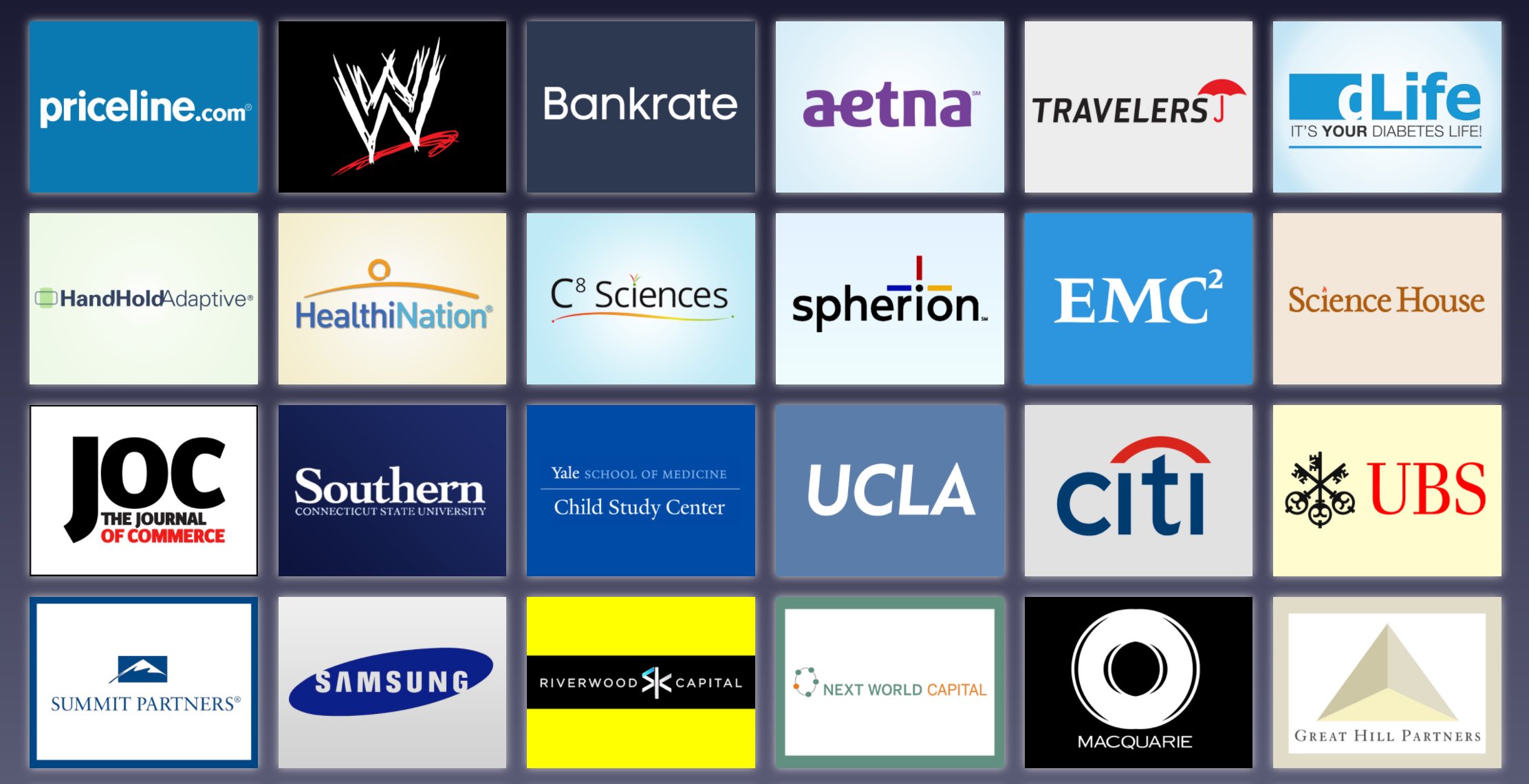 ---
---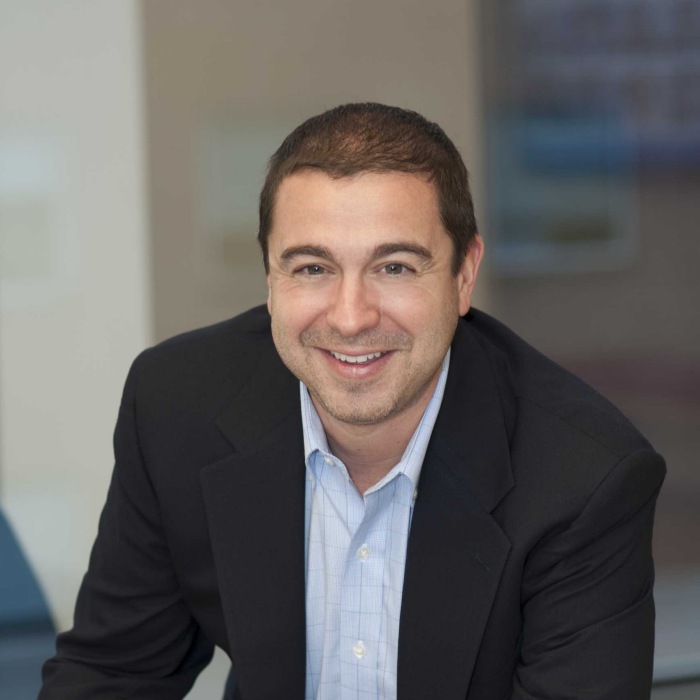 Mike Tedesco, Chief Technologist
Mike was on the founding team of Priceline.com, worked at World Wrestling Entertainment, Subway, and Aetna, and held several other interesting roles at startups including dLife.com.
Mike's hobbies and interests include quantitative trading, derivatives, electric guitar, sound synthesis, and circuit design.
---
Engage With Us
Talk to us and find out why we're known as a highly approachable, focused, and value-packed full service product technology development firm.
Express
Kickstart
What's my minimum
viable product (MVP)?
Rapid
Prototype
Test drive your
MVP concept
Product
Build
Achieve your full
product vision
Scale
Partnerships
Lean on us for
capabilities & growth
Value at Any Stage of Development
Venturesoft's approach is built on depth, flexibility, and a commitment to delivering the right value at the right time for our clients.
Clients have come to us at all stages of the software engineering process. We'll engage and stay with clients for as long as needed, without over-selling or over-building. We've taken entire product portfolios from ideation through full staff augmentation and scale; we've also simply helped clients vet their approach to market, or turned their blueprints into reality, handing back control of a fully constructed product. The bottom line: when you create new products, Venturesoft accelerates execution while staying as lean as possible.
Client engagements typically – but don't always – span more than one of our Four Stages.
Analyze. When clients want to build new technologies, Venturesoft helps them to start small, discover their needs, understand their markets, vet their concepts, and plot strategic courses of action. Analyze projects are typically fixed-cost, and offered in 5-Day, 20-Day, or custom increments. From discovery to rapid prototyping, we like to encourage clients: Don't Build Before You Think.
Build. Whether it's one product or many, turning software application blueprints into reality is Venturesoft's core competence. We'll execute product visions with as lean a team as possible, constructing a development plan that is tailored to fit and optimized for speed. Build projects almost always work best when we apply a cross-discipline team to unlock the value of Analyze projects.
Scale. Lean on us to scale up and scale out. We've helped launch entire technology companies and their supporting infrastructures, ensuring growth occurs at the right speed, and with a right-sized team that offers the right capabilities. Scale projects often take the form of staff augmentation, as we help clients accelerate their plans for operational success while keeping headcount as lean as possible for as long as desired.
Transition. We're proud to support our products for the long haul — but we are never too proud to transition our work into the hands of capable internal stewards. Unlike offshore models, where it can be very difficult to retake full control, Venturesoft understands that clients often need one team to build products, and another team to operate them. Transition stage projects make sure clients are set up for comfortable, long-term success.
Cross-Disciplinary Product Development
We bring real passion to crafting new products, engineering software, and helping clients achieve scale – and we believe the best way to get it done is as a cross-disciplinary team.
All team members have had direct experience in more than one startup as well as in more than one enterprise. We have years of experience using many different languages and frameworks. Several team members have had major market successes.
As a result, we respect our colleagues' contributions and frequently seek input from each other on better ways to design, build, test, and rollout products. Our product strategist works with us when we pick our technology stack for any given Build, and our engineers help us evaluate competitors on the front-end when we Analyze. We review our results through holistic retrospectives to determine how to continuously improve all aspects of product design, architecture, engineering, testing, deployment, maintenance, and governance.

"For every client and at every stage of development, Venturesoft® selects the optimal technology for the product. We always build with the leanest team of seniormost experts possible. Each and every engagement is overseen by our full leadership team to ensure quality delivery, without sales reps or account managers in the way.

We treat every product build as if it were our own, and every opportunity as a responsibility to build our collective success together with and for our clients."
Trust and confidence from the start.

We treat your product ideas with the strictest of confidence and have safeguards in place to protect your intellectual property.
No account execs in the way.

Talk directly to a senior product and technology strategist, and discuss your project straightaway. That's the Venturesoft culture. We're just like you — we want to roll up our sleeves and get to the essence of building great ideas.